Thank you for your continued support of Animal Humane Society through our online holiday merchandise sale!
We strive to deliver the best customer service possible and wanted to make you aware that, due to a stocking issue, several items will be shipping from the store in early January. We are sorry for the inconvenience and appreciate your continued support.
Every person who placed an order will receive a new email when their order ships with tracking – the current link in the confirmation email will not give a status update so if you have questions please reach out to
customerservice@kotisdesign.com
. We appreciate your support and business this holiday season!
All Products
Apparel
AHS 1878 Long-Sleeve Tee
$22.00
Rescue Hoodie
$40.00
Woofda Hoodie
$40.00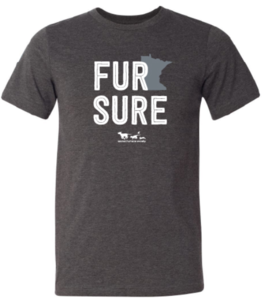 Fur Sure Tee
$20.00
Gear
AHS Tote Bag
$5.00
Woofda Dog Leash
$18.00